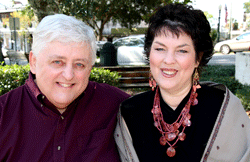 Learn More About IFCM


About IFCM


Meet the Founders


Media


Faith Statement


College of Bishops


Calendar


Contact
IFCM Ministry Credentials


Ministry Credential Information


Applications and Forms


Associate Membership


Ministry Affiliation


1928 Book of Prayer
Online Giving


Make a Donation to IFCM


Pay 1% Tithe (For Credential Holders)
IFCM News and Updates
Here you'll find a mixture of Devotional Articles, Ministry Resources along with IFCM News and Updates. Check back often for IFCM news, updates from ministers, mission trips and outreaches.

Devotional Thoughts:
"As Waters Cover the Sea"





---
IFCM Update
March 2015 Ministry Conference/Panama
Set at a camp/retreat in the mountains of Panama, our IFCM Ministry Conference in Panama was a powerful time of encouragement and growth to the local pastors, ministers and believers who are affiliated with our Panamanian ministry outreach.

Please continue to pray for the churches and believers in the nation of Panama, that we will see God's plan manifest in their lives and ministries!
---
Devotional Thoughts:
The Word Remains the Same